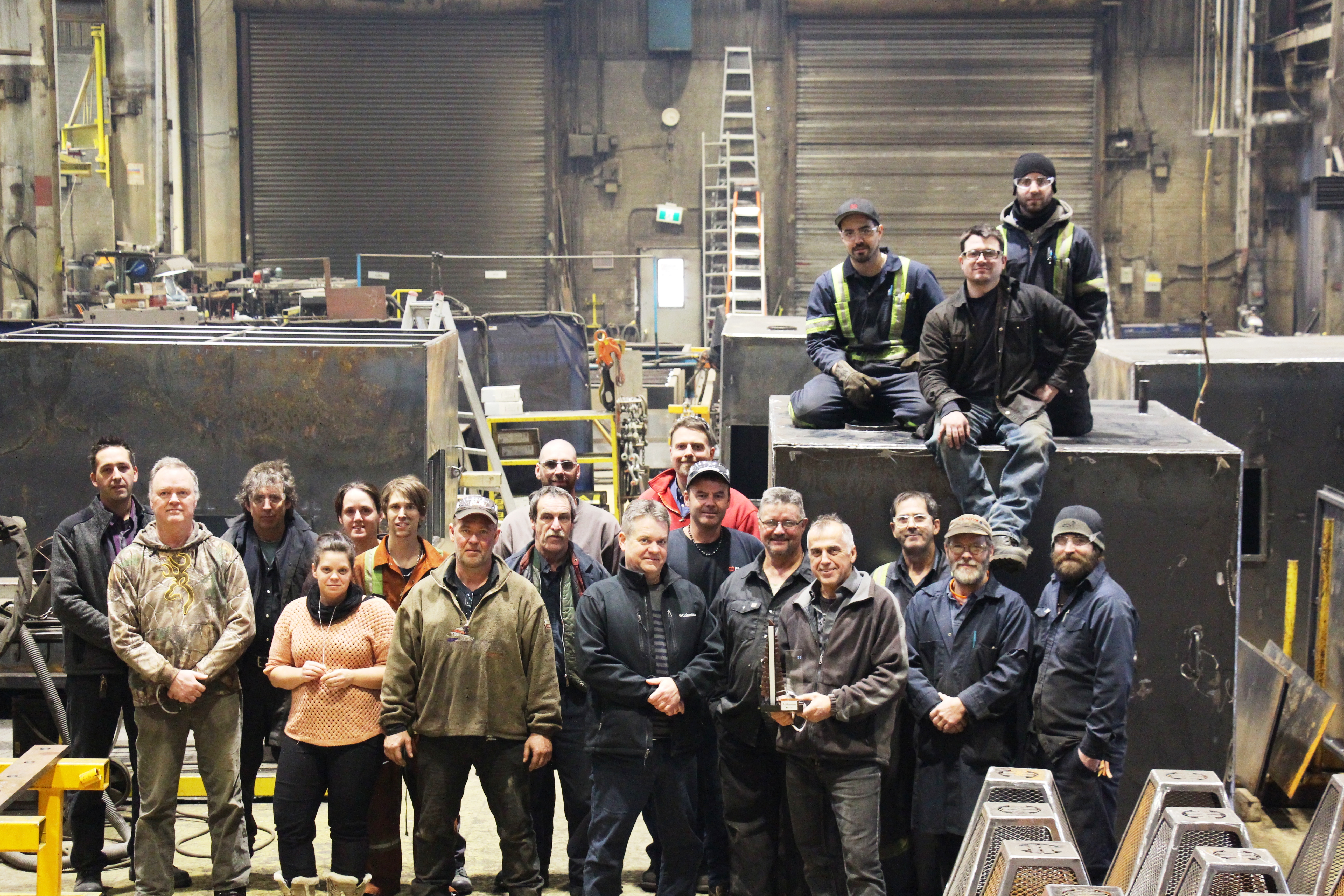 2018 Milleniums
By Mindie Fournier In Non classé On 31 January 2018
---
It is on january, 13 that the 19th Gala des Milleniums of Senneterre occured. The evening, who took place at La Concorde High School, gathered over 300 people to celebrate de work of companies, founders, organizations and peoples of the community.
PLC took home the prize in the " Workforce skills development and quality of life at work" category.
"It is with great pleasure that we received this prize, surrounded by a part of our team! When you know that more than 90% of the companies in region are hiring and have a lack of workers, it is even more important to make sure that our employees feel valued and enjoy there work team. We favor teamwork and encourage our employees to be versatile. We organize activities outside the working hours and we also participate in fundraisers for organizations like Leucan. We are like a big family!" – Mindie Fournier, Branding and Talents director.
---