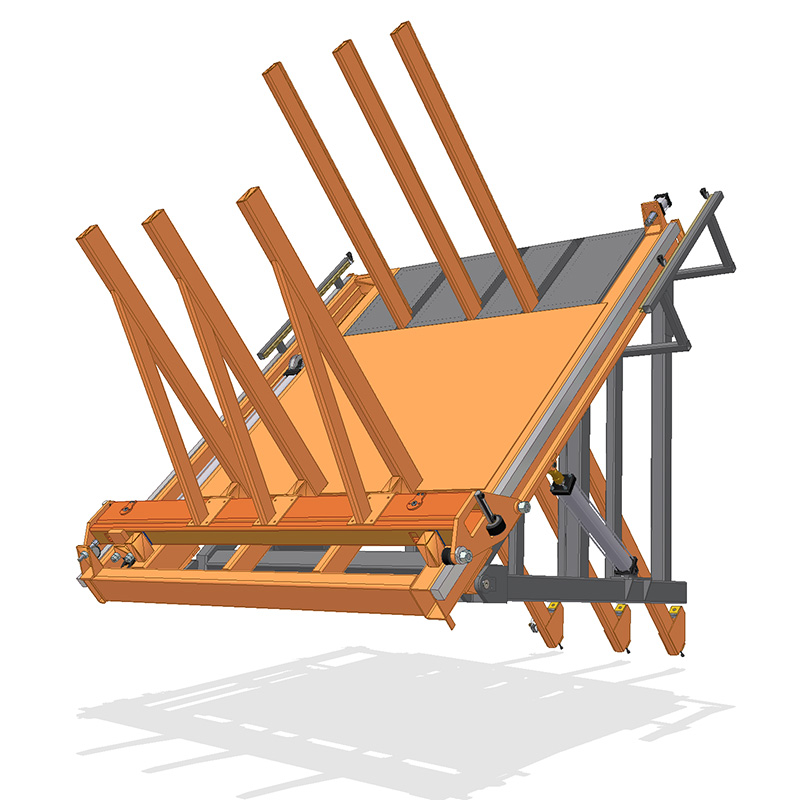 Continuous tilt hoist
The PLC Continuous Tilt Hoist is use to supply the plant in continuous flow.
With an ultra-robust design, the PLC CTH 300 can receive all types of wood.
The two power aprons allow continuity of wood supply from the same source. This continuous flow system requires less space than conventional systems.
Any structural and mechanical design of the PLC CTH 300 was intended to prevent any damage and fatigue of components. Oversized items modules ensure reliability of the continuous plant feeding.
---